Held on March 22nd since 1993, World Water Day was created by the United Nations to bring awareness to the 2.2 billion people without access to safe water. The ultimate goal: clean and drinking water for all by 2030.
Water Conservation: What Is It For?

With water covering about 71% of the earth's surface, many of us may wonder, "What's the urgency? We have plenty!" Here's the issue: only 3% of it is freshwater, and less than 1% is truly available, as most of it is locked up in glaciers.
Another confusing fact is that water generally follows a closed-loop cycle that more or less looks like this: clouds, precipitation, infiltration, rivers, oceans, evaporation, clouds again. So, how can our daily routine impact water resources if it's always on the move, constantly going back to where it came from? Well, here is what's at stake.

… Protects the Environment. Filtering and transporting water to our homes requires tremendous energy. By reducing our water consumption, we lessen our environmental footprint, a key component in the fight against climate change.
… Feeds the world. When water returns to nature, it doesn't necessarily go back to where it originally came from or boast the same quality. Aside from the countless environmental issues that occur because of that, it's also important to note that 40% of global food production depends on freshwater. Therefore, shortages would not only make famines imminent but also inescapable.

10 Ways You Can Help Conserver Water

Don't lose hope. There are plenty of ways you can take action! But since we're a denim brand, we thought we would start by offering you tips that fit our expertise.

1. Go For Jeans That Require Less Water. Unlike numerous brands, our jeans' finishes are achieved using laser technology. This sustainable method helps reduce the number of chemicals, natural resources, and energy used in our washing processes.

2. Prioritize BCI-Certified Cotton (Better Cotton Initiative). Many of our jeans are made with BCI-certified cotton. This worldwide organization ensures social and environmental responsibility throughout the production process, including water usage.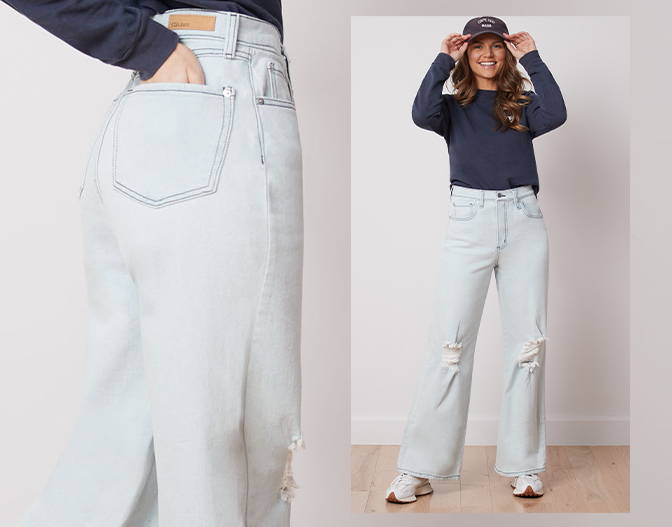 3. Wash Your Clothes Less Frequently. A pair of jeans can be worn more than 10 times before being washed! Less frequent washing results in less water and energy used, therefore, protecting our planet while also increasing the life span of the jeans. Denim specialists are unanimous that washing is necessary only after several uses to preserve the quality of the product.

4. Take shorter showers—each minute equals 17 litres of extra water.

5. Put a bottle filled with sand in your toilet tank. You'll save around 20 litres of water per day.

6. Collect rainwater in buckets to water your garden.

7. Wash your fruits and veggies in a bowl filled with water instead of letting the tap run.

8. Don't throw away any chemicals down your drain before reading their disposal guidelines.

9. Check your pipes regularly to make sure they aren't leaking.

10. Maximize each laundry load—a full one requires less water and energy than two half ones combined.

To know more about the our blogger :
Instagram
Personal IG account :
@veryjoelle