Cart (

0

)
Recently added
Total $0.00
The item you just added is unavailable. Please select another product or variant.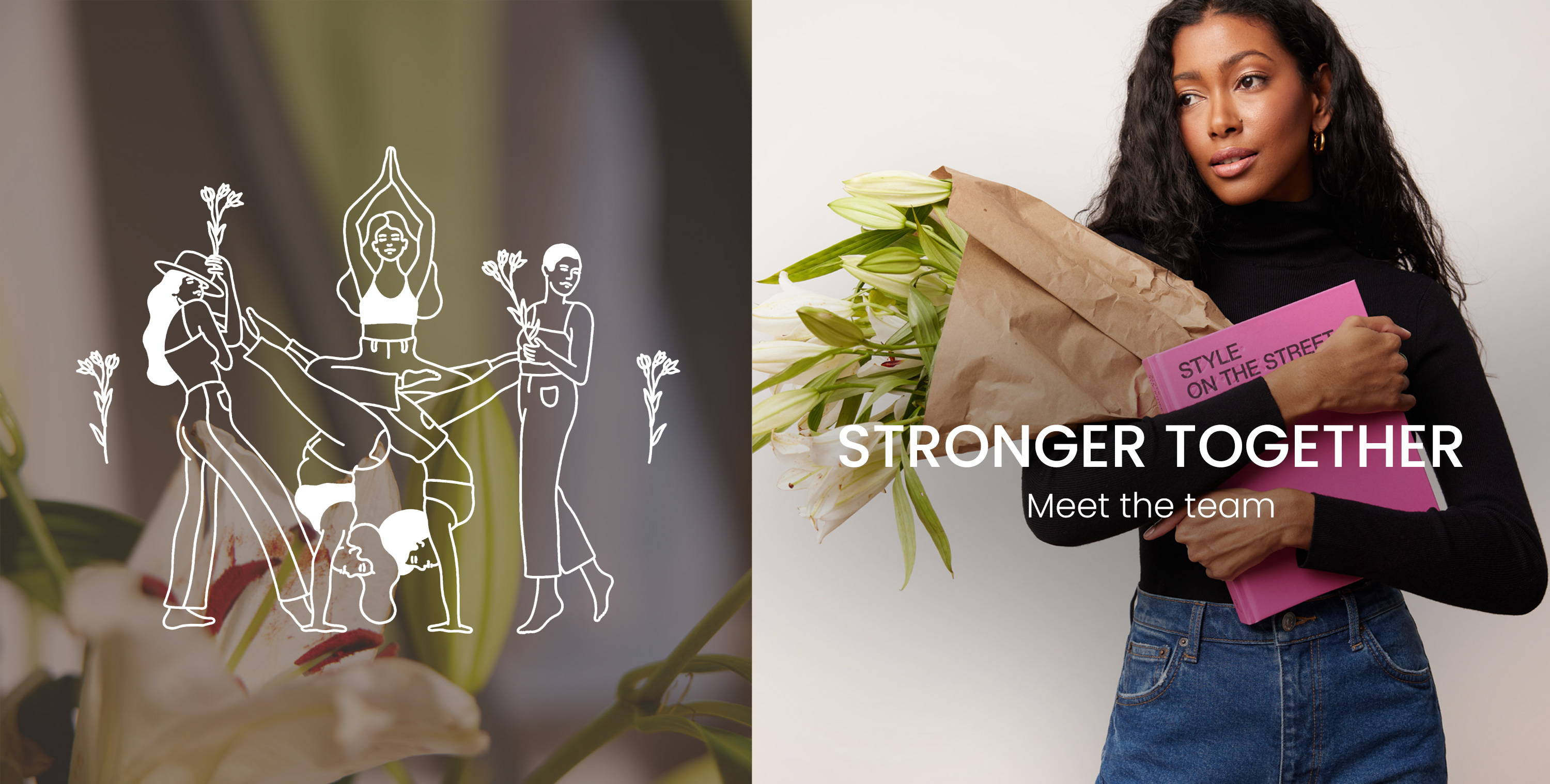 At Yoga Jeans, we celebrate women 365 days a year and have done so since our very beginnings. In honor of International Women's Day, we thought the timing was perfect to show you how, at YJ, women shine on a daily basis.

From design to production and management, women are at the heart of the company's success. As such, every decision bears the same mission: Empower women, whether they're sitting at our head office or walking down the street wearing our jeans. In other words, Yoga Jeans are created (mostly) by women, for women.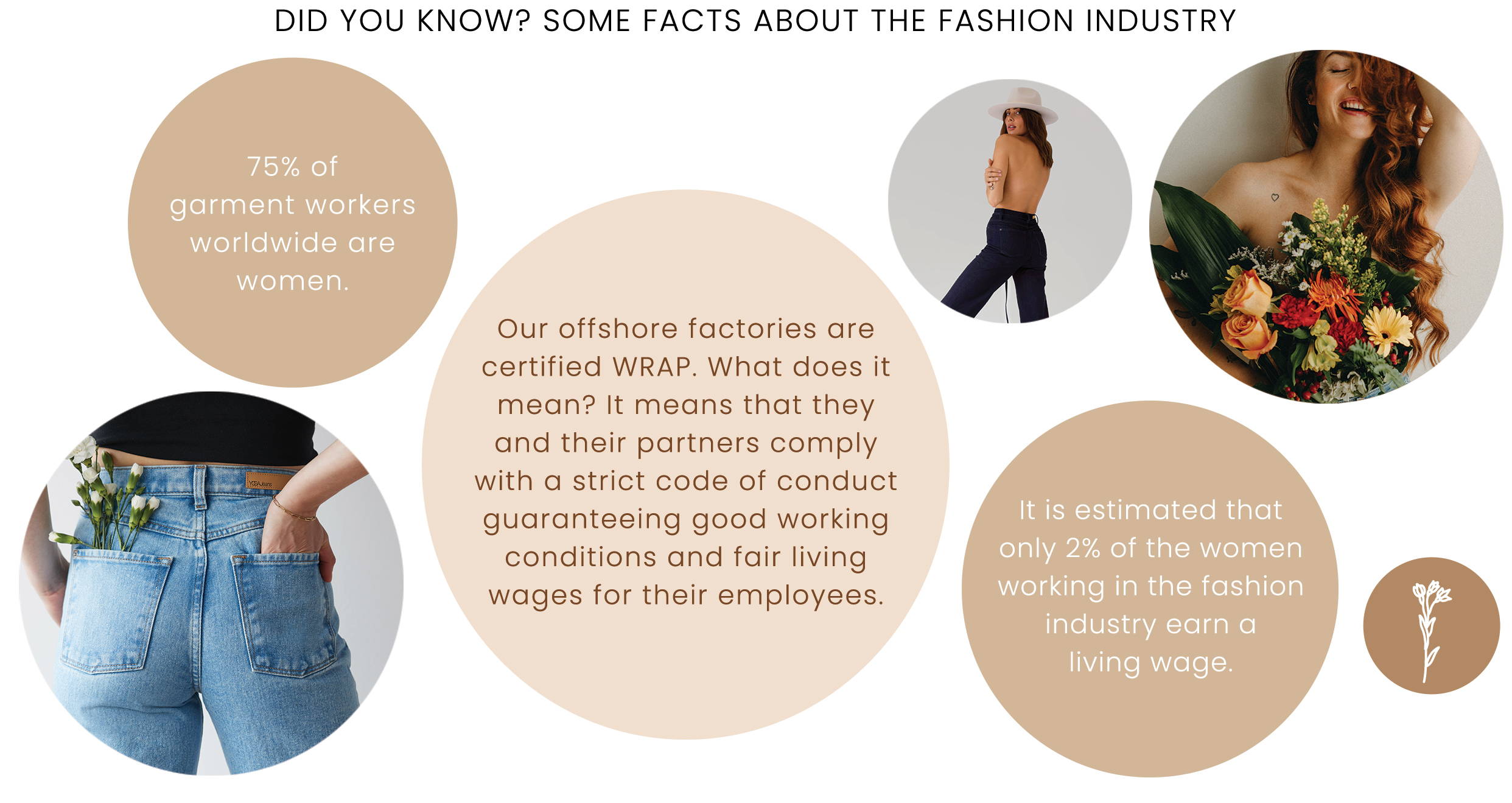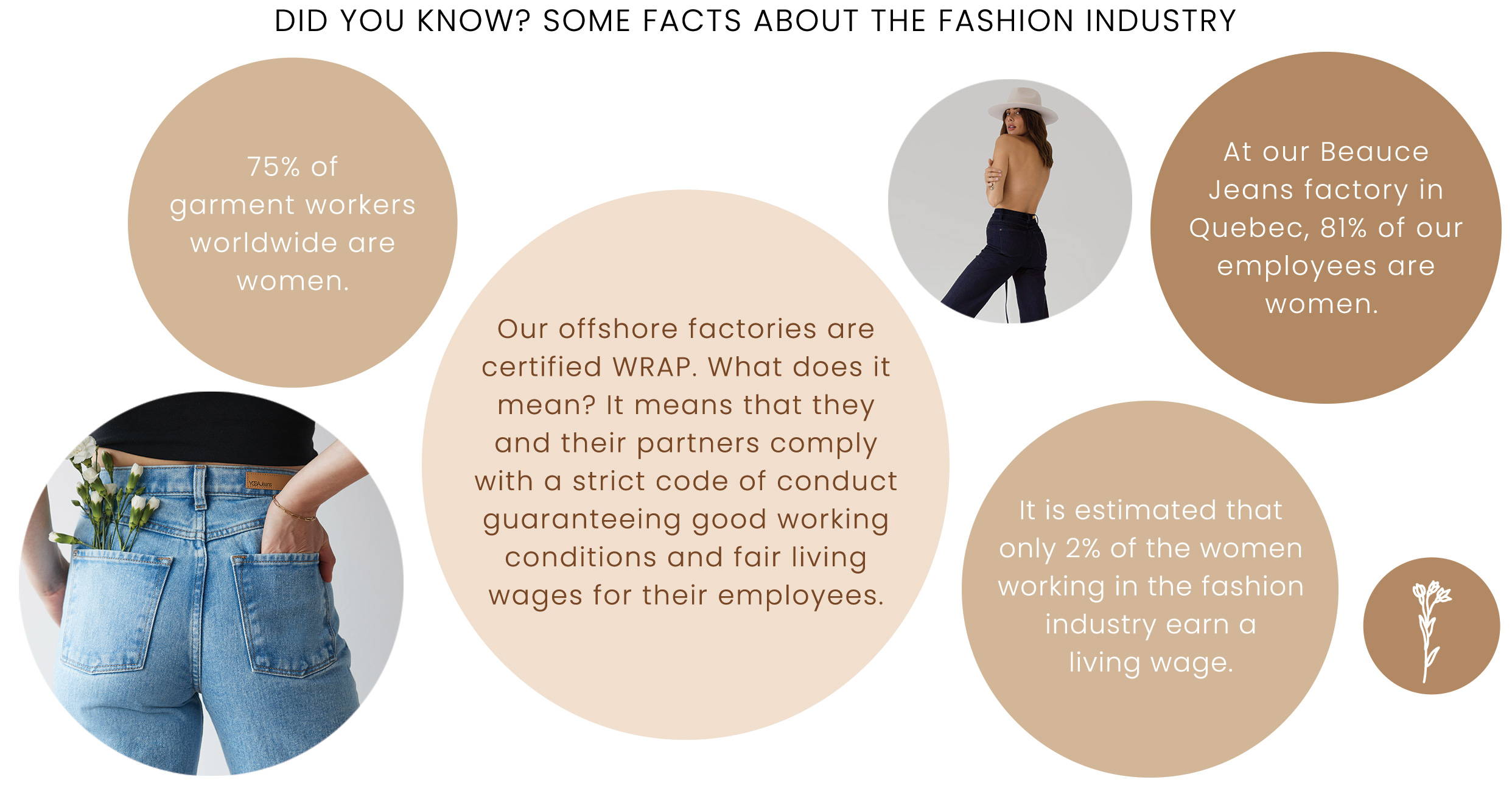 This year, in honor of International Women's Day, we wanted to bring you behind the scenes so you could finally meet the team running your favorite denim brand. After all, we work so hard at creating the most comfortable and unique pair of jeans for your closet, it's about time you step inside our closet.
Many of our loyal customers are most likely already familiar with the Wazana brothers, Yoga Jeans co-founders, but probably not so much with the multitude of women by their sides, bringing your dearest jeans to life, from the drawing board to your wardrobe. Without further ado, here are the awesome women who make up our family at our Montreal head office.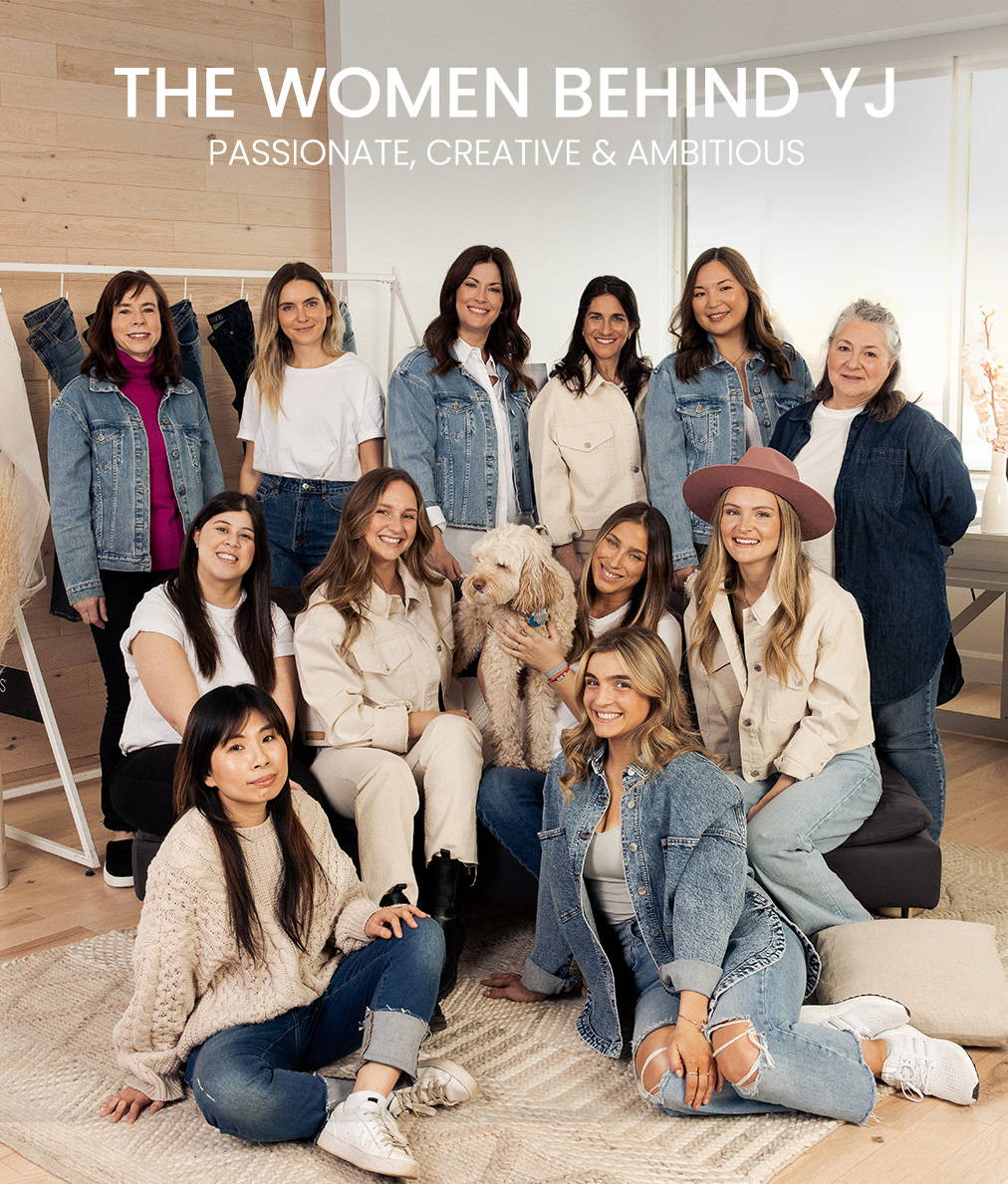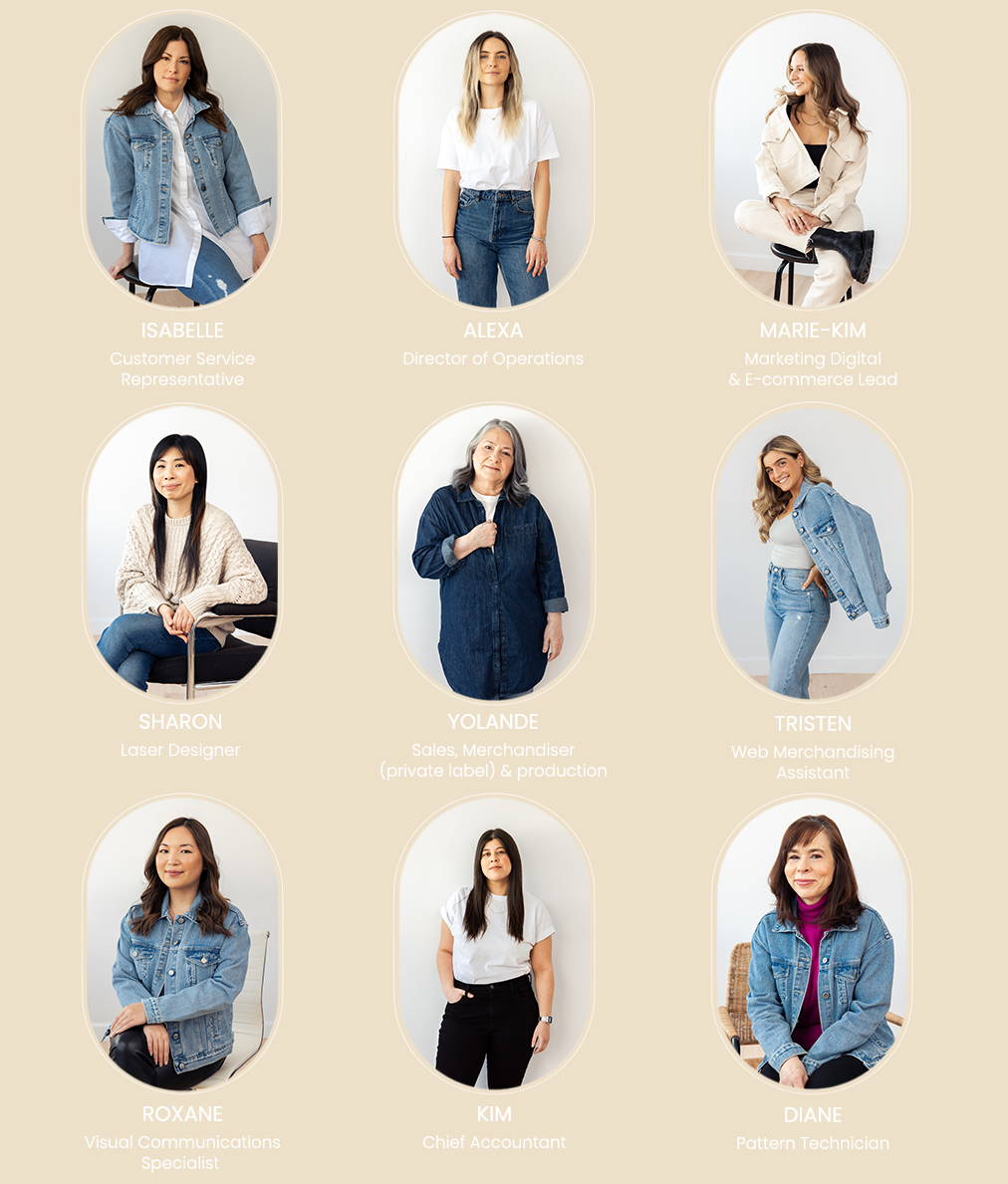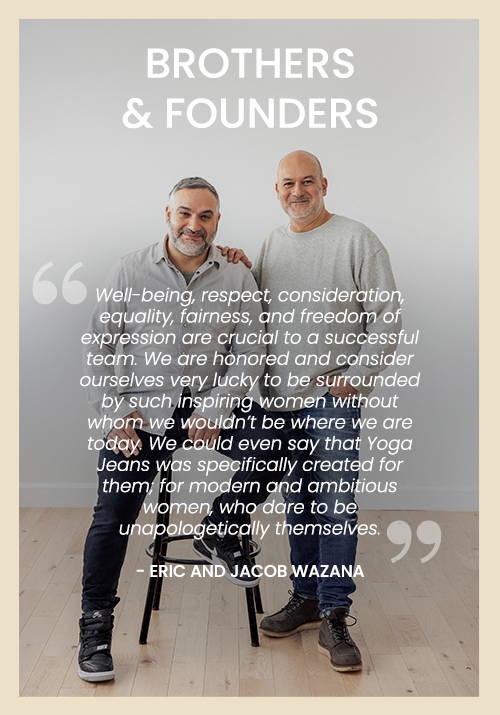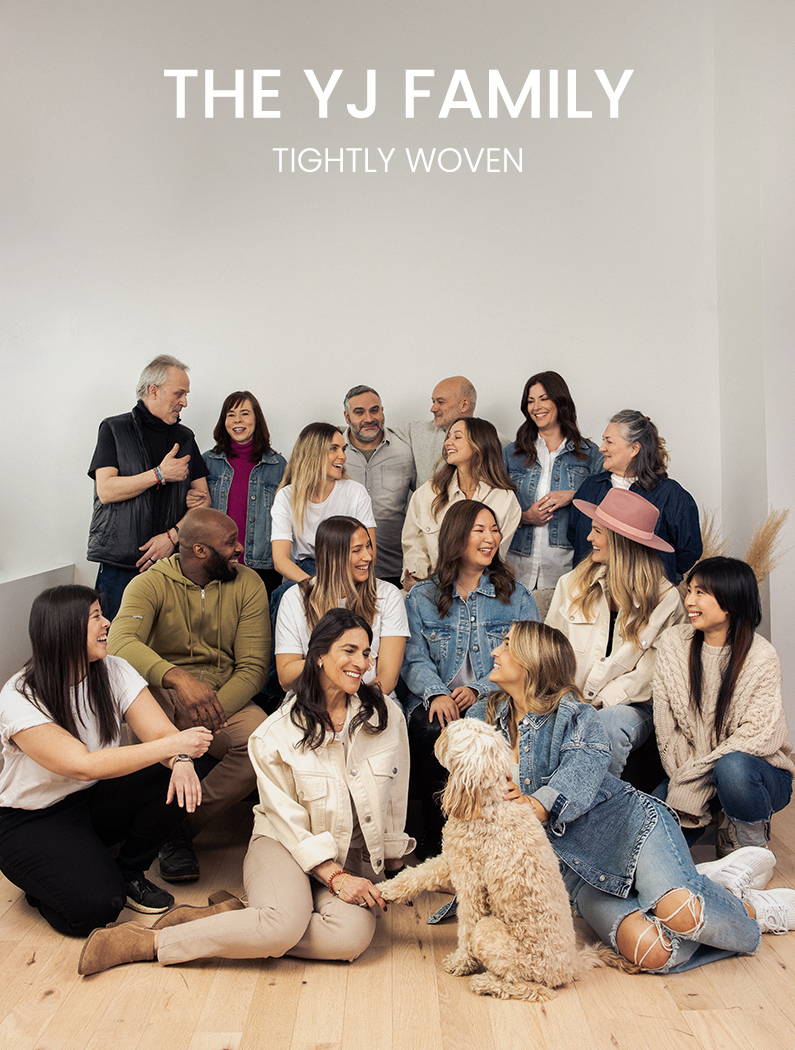 Discover more about the team on our social media and newsletters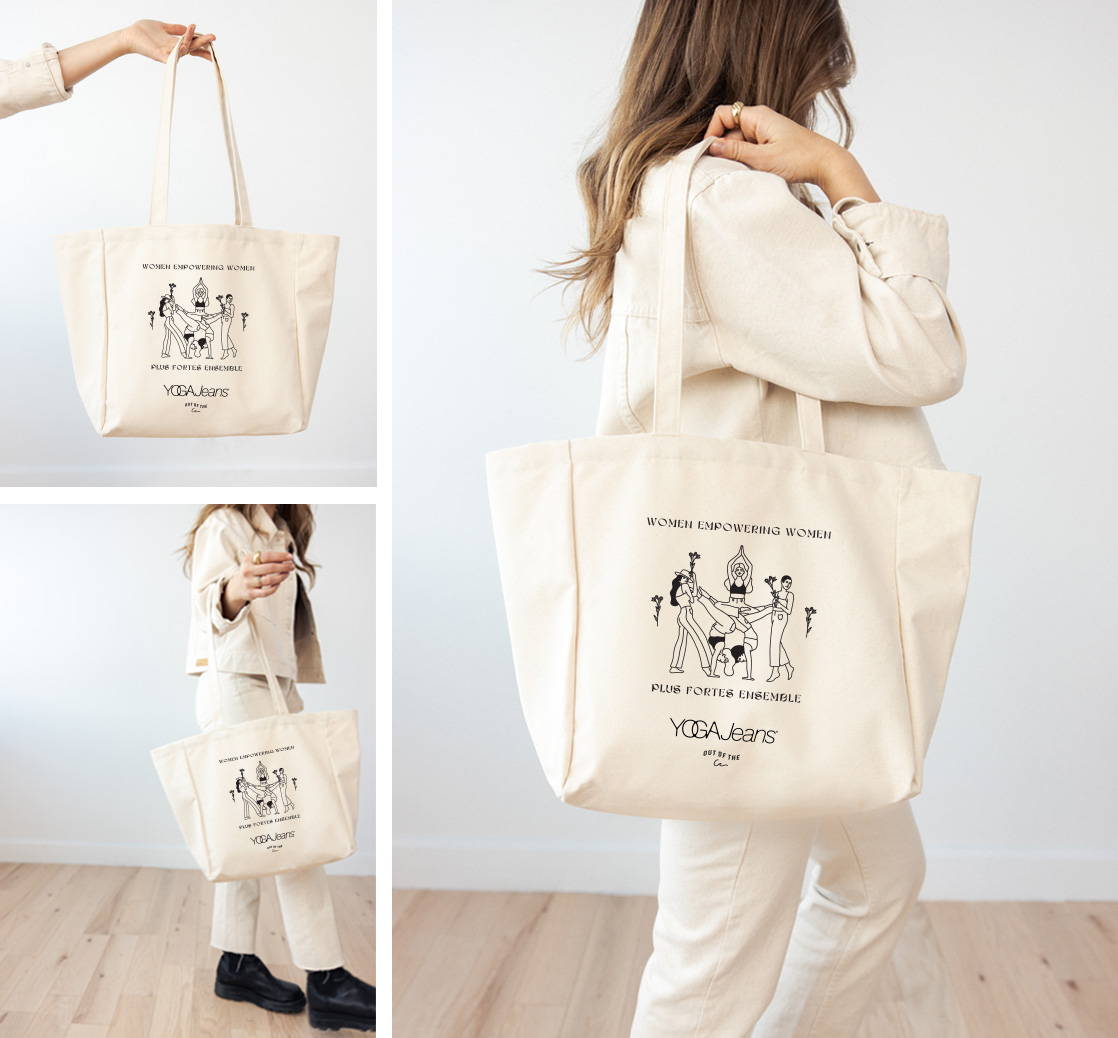 In honor of International Women's Day, we are pleased to present our Limited Edition Tote Bag
EMPOWER
, created in collaboration with a local Montreal-based artist Claudie Lamarre, Founder of
@outofthe
.
This everyday tote is made in Canada with 100% organic cotton.
The concept behind this illustration for International Women's Day was to celebrate the diversity, sisterhood, and comfort Yoga Jeans represent while highlighting the significance of women working with each other to become the most empowered versions of themselves.

Canadian Women's Foundation X Yoga Jeans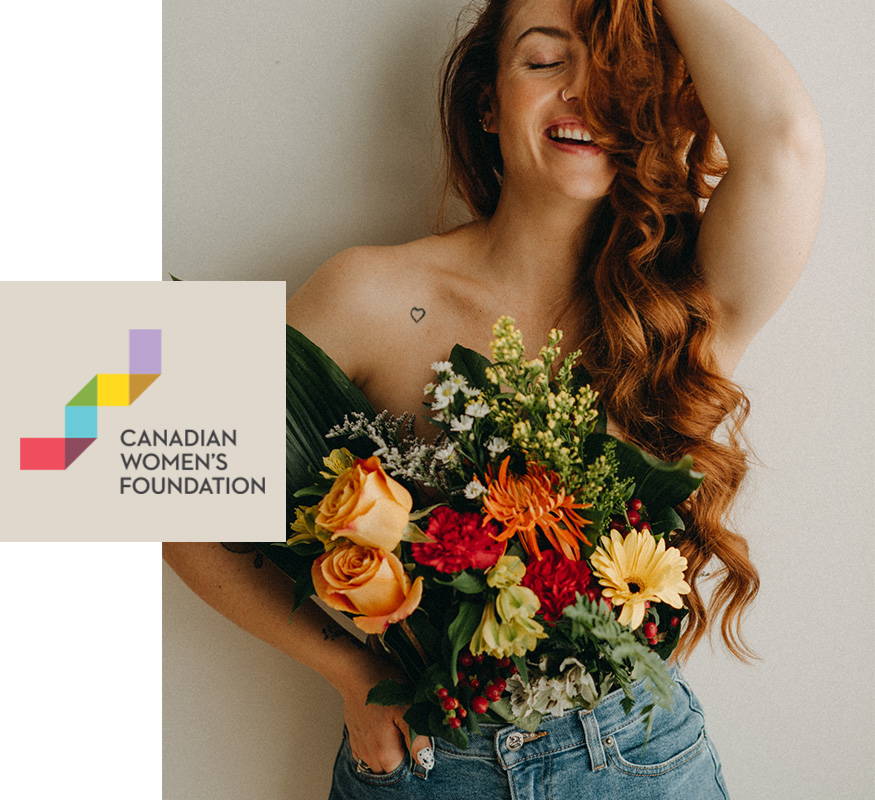 Since 2020, Yoga Jeans and its customers have gathered a total of $6.4K for the Canadian Women's Foundation and its programs helping women and gender-diverse people move out of violence, out of poverty, and into confidence and leadership.
Once again, we are proud to be rallying to a cause we deeply care about, one aimed at helping people in need all across the country. From March 8th to March 22nd, 2023, Yoga Jeans will be donating 5% of all online sales profits to the Canadian Women's Foundation.
These testimonies show how we, together, can have a positive and powerful impact: