There are two kinds of people in this world: Those who shop for their Christmas gifts months in advance and those who start shopping the week of. If you're in the first category, congrats! Keep on being the amazing organized queen that you are.
If you're in the latter, this year would be a good moment to rethink your (lack of) strategy. We all saw it last year: The holiday craze mixed with the pandemic can cause serious shipping delays and as a result, unnecessary stress which, frankly, nobody needs.
With that being said, the big question remains: What to buy? Firstly, something from a local brand, like Yoga Jeans, is always a sure winner. Secondly, giving a pair of high-quality jeans—a gift that is actually useful and with tremendous longevity potential—is a great way to spoil a loved one without compromising on sustainability. FYI, we have tons of green initiatives!
You can check them out right here
.
Our gift guide was put together with all of that in mind—from a cozy sweater to the perfect pair of jeans, these presents will surely be cherished for years to come.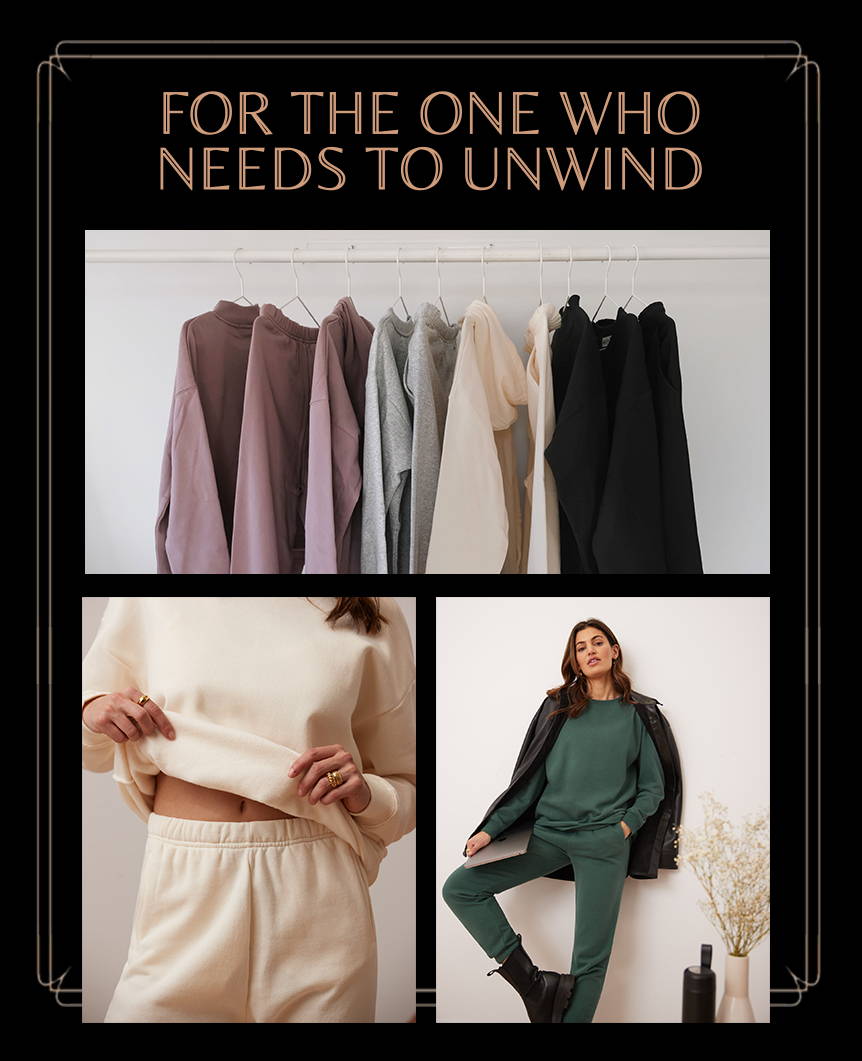 Sister, friend, or girlfriend: You can't relax for her, but you can certainly inspire her to do so with our new Loungewear collection.

Whether it's fleece joggers or a sweater, each piece is cut in the softest fabric and offered in a wide range of colours, from cream to deep teal. If ever you're still thinking about those gorgeous hues from our previous collection (lavender! sage!), don't worry, they're still available.

From the Rachel Skinny in DK Indie to the Emily Slim in Black Raven, they easily transition from morning to evening, pairing just as beautifully with a chunky knit and sneakers as with a sequin top and heels.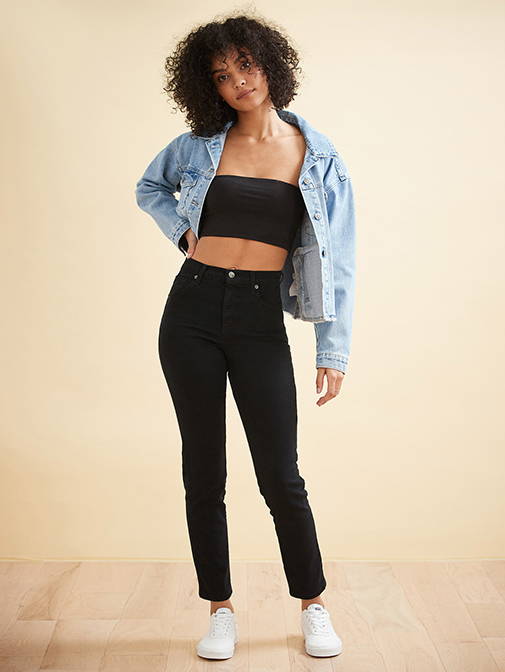 In other words, if you're looking for a safe-bet kind of gift, you can't go wrong with Essentials jeans.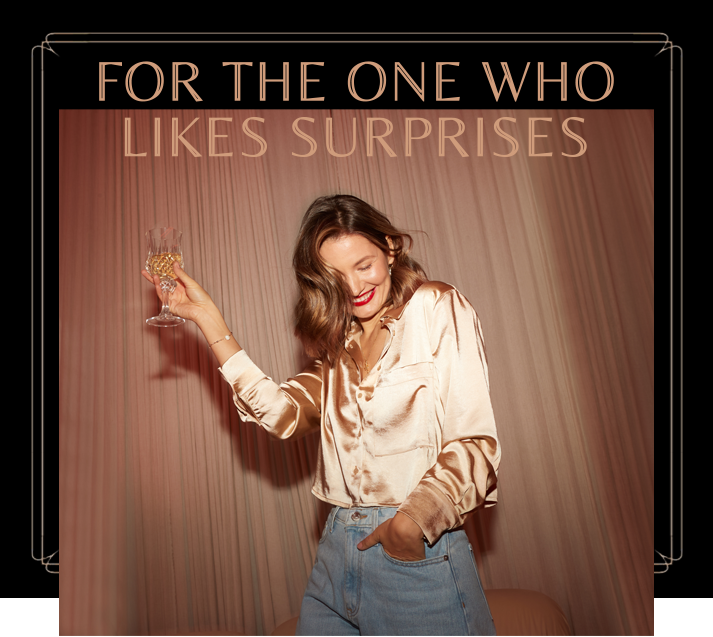 Get her a pair of jeans with unexpected detailing. And guess what? Our new collection is full of that.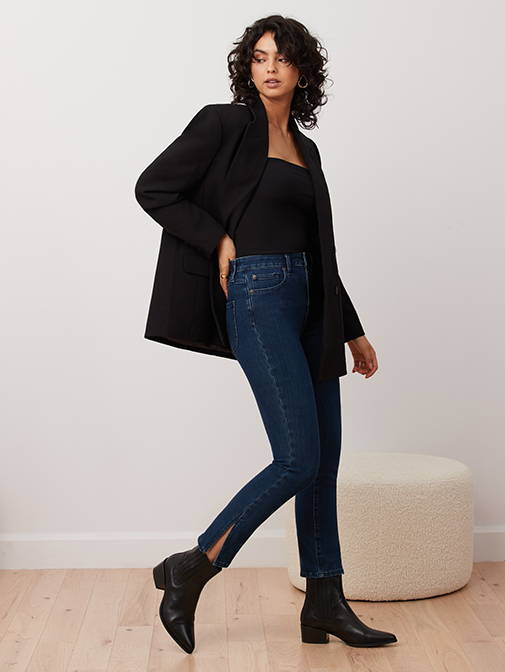 Looking for a feel-good pop of colour? Opt for the Rachel Skinny in Vetiver or Marsala; they're the perfect amount of bold without being garish.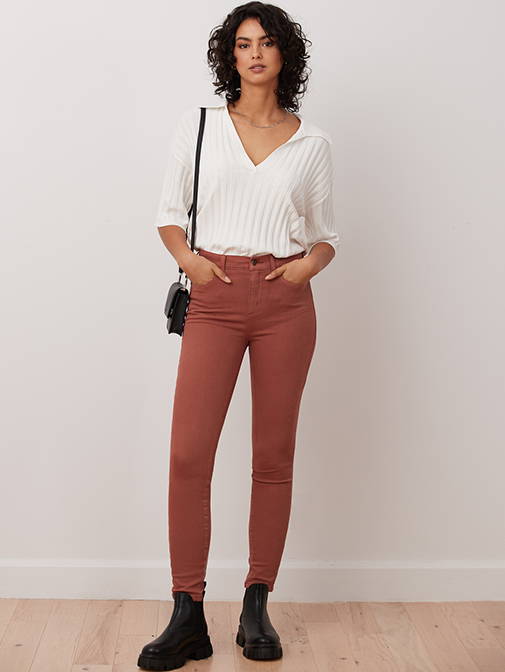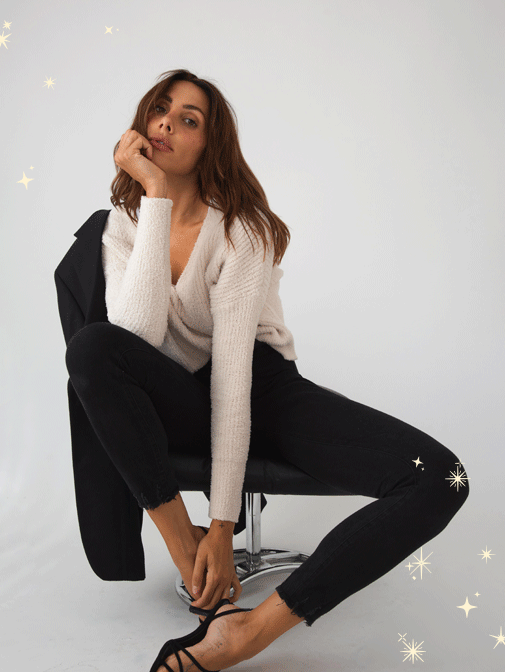 The Emily Slim in Indigo sets itself apart thanks to what we unofficially nicknamed its "ankle cleavage"; a cool side slit showing just a bit of leg.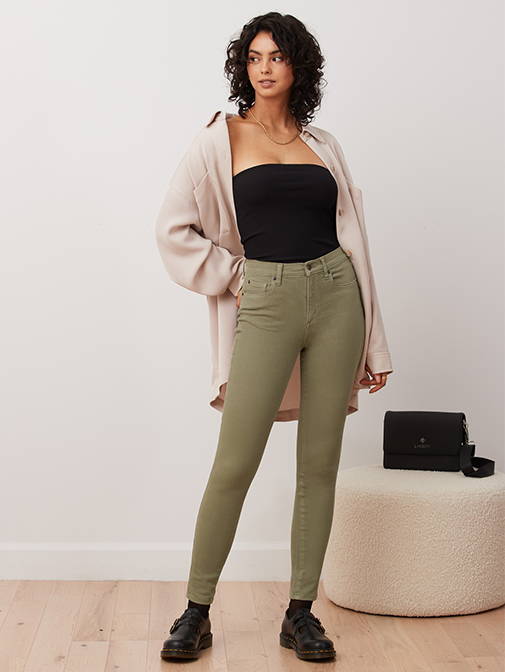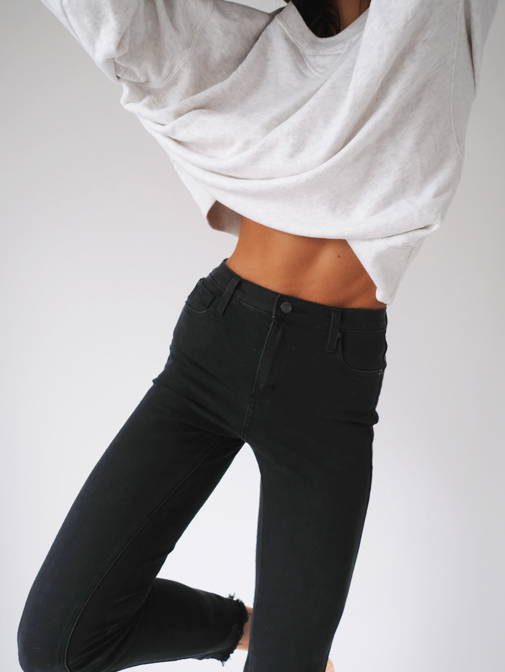 Some more ankle action can be seen on the Rachel Slim in Black Edge with its ripped, uneven hem.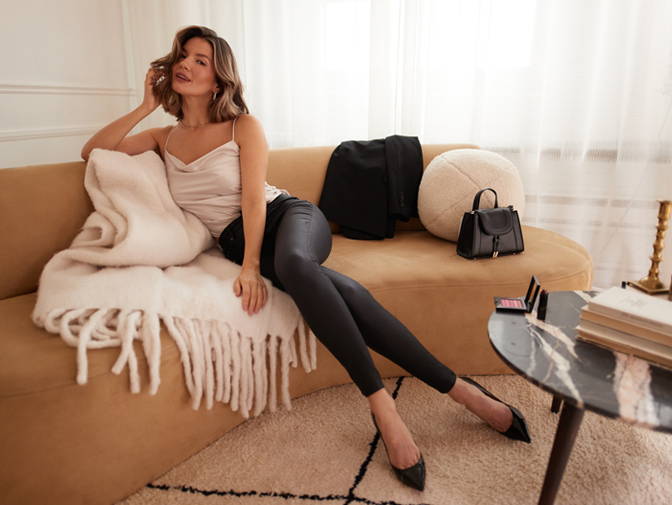 Whether you're looking for a gift for your bff, your sister, your mother, your daughter or yourself (what, everyone deserves a little spoiling 😉), Yoga Jeans has tons of wonderful options for your holiday shopping. However, we must warn you: Choosing amongst so many beautiful pieces might be a little challenging. But eh, we've heard of worse problems.

Get to know our blog muse Joelle who wrote this article: