Cart (

0

)
Recently added
Total $0.00
The item you just added is unavailable. Please select another product or variant.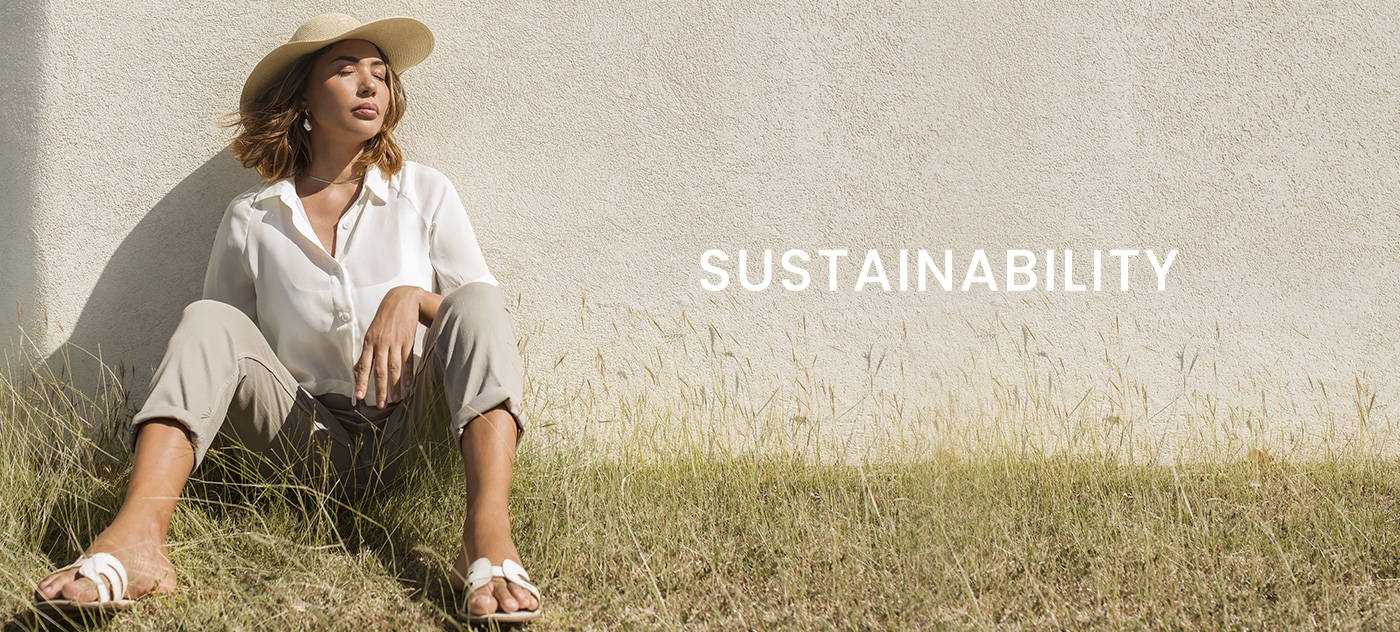 Yoga jeans is a brand committed to an ethical and sustainable lifestyle, which unites. In fact, it is a system of uniting the physical, mental, spiritual, and emotional wellbeing. It is a holistic approach to life that is synonymous with our concept as a brand. When designing our jeans, measuring the impact each garment has on the earth and its inhabitants is a fundamental part of the process. We believe in spreading good energy and positive karma in all we do.
We are constantly improving our practices with the goal to reduce our carbon footprint, minimize waste, and work towards a circular economy. Every stage of the process from the sourcing of materials, concept, design, finishing, to the final stages of shipping and logistics – all aspects of our processes are evaluated and strategically calculated with our ecological footprint in mind. That being said, we're not perfect - But we strive to better our practices and be more transparent about how we operate.

How Yoga Jeans was created
Co-founder Eric Wazana's passion for denim was sparked when he was a kid – a kid who refused to accept the status quo. As a teenager, every year before school started, his mom would buy him a new pair of jeans. Eric would immediately start beating them up against the sidewalk, roughing them with sandpaper, and making little tears with scraps of Coca-Cola bottle caps to age them. They weren't right until they were comfortable and vintage looking.
From these early experiments in distressing emerged Eric's love for denim and the idea to create a company of his own. His enthusiasm soon spread to his little brother, Jacob, and before long the two Wazana brothers set out to create the most comfortable jeans in the world.
After studying women's natural curves and body movements, the Wazana brothers deconstructed traditional denim patterns and fabrics. They remade them as a new pair of jeans, so comfortable and flexible that a woman could actually practice yoga in them. That's how Yoga Jeans® was born.

Ethically and sustainably made
A great pair of jeans starts at the source – raw materials. Our suppliers are carefully screened for quality, traceability, sustainability, and social responsibility. We only work with a handful of trusted sources that share these same values that define our brand.
Since there are no existing denim mills in Canada, we source internationally. We make a conscious effort to source as much of our denim as possible to the factory in which it will be sewn, in order to minimize the carbon footprint of our supply chain. The shorter the distance that the fabric must travel from the fabric mill to our production facilities means less fuel, fewer carbon emissions, and a reduced impact on the world.

Whenever possible, we work with fabric mills to choose and create fabrics that are closest to the final colour objective that we are looking to achieve. This further reduces the need for additional processes (like bleaching and dying) and reduces the overall impact of each jean.
The majority of our denims are certified BCI (Better Cotton Initiative), Cotton Leads, organic, recycled, Repreve, and/or
Eco T-400.
One of our goals in the coming year is to make all our denim with recycled and sustainable components.

We do our best to make better, more enviro-conscious choices in materials which reflects in the cost of our jeans. These certifications are given by 3rd party entities that regulate the origin and quality of our materials. By making better choices, we are able to provide our valued customers with a better alternative.
INVESTING IN NEW TECHNOLOGIES

Nowadays, 20% of global production (in terms of denim finishing) is produced using lasers. This revolutionary laser technology creates the sought-after vintage look in denim garments but is produced in a sustainable way. The laser works by removing the color from the fabric surface, giving it a used and faded look. Traditionally, factories create these same looks with harmful and dangerous processes such as sandblasting, hand sanding, or PP spray. The aforementioned processes are quite hazardous to the environment as they involve blasting the jeans with sand, silica, and chemicals. They have been known to cause fatal diseases such as silicosis and lung cancer.
Using laser provides a cleaner and safer environment for the operators in the finishing process, allowing us to reduce our environmental impact.

We believe the investment in green technologies will help to create a new eco-friendly standard in the fashion industry in denim practices.

Using laser technology to distress our jeans also means we
reduce water consumption, use fewer chemicals, and less energy.
The shorter the distance that the tailored product has to travel from the factory to our offices and final customer means less fuel, fewer carbon emissions, and our impact on the earth is reduced. We use low carbon transport.


Keeping our denim circular
Every step in the value chain is crucial.
We produce with purpose, making what we sell vs. selling what we make.

This means that we carry less inventory and produce smaller batches. Not only does this allow us to have better quality control of our jeans, but it encourages responsible consumption.
Upcycling and using deadstock
The fashion industry produces about 92 million tons of waste per year. This includes unsold merchandise, production off-cuts, and leftover materials resulting from overproduction, also known as deadstock. Deadstock ex. Bean bags, corduroy.
We believe in extending the useful life of materials and resources to mitigate the amount of waste created in our industry. The Yoga Jeans upcycled denim capsules are one of the creative solutions we have in place to reduce waste. All items are made using excess fabric, overstock, deadstock, test blankets, and pre-/post-consumer waste.
For every ton of repurposed denim, 20 tons of CO2 is prevented from entering the atmosphere.
Upcycled ex. Denim tote bags, cushion for the office, table covers for the office.
In our efforts to eliminate single use plastics from our facilities, we decided to start by redesigning our packaging.

Our orders are now shipped in compostable mailers made from biodegradable cornstarch, and the ink used to print them is soy based (traditionally, petroleum-based inks are used).

Not only are our new mailers made with organic matter that will decompose, the resealable/reusable design features a double seal for easy exchanges with minimal waste.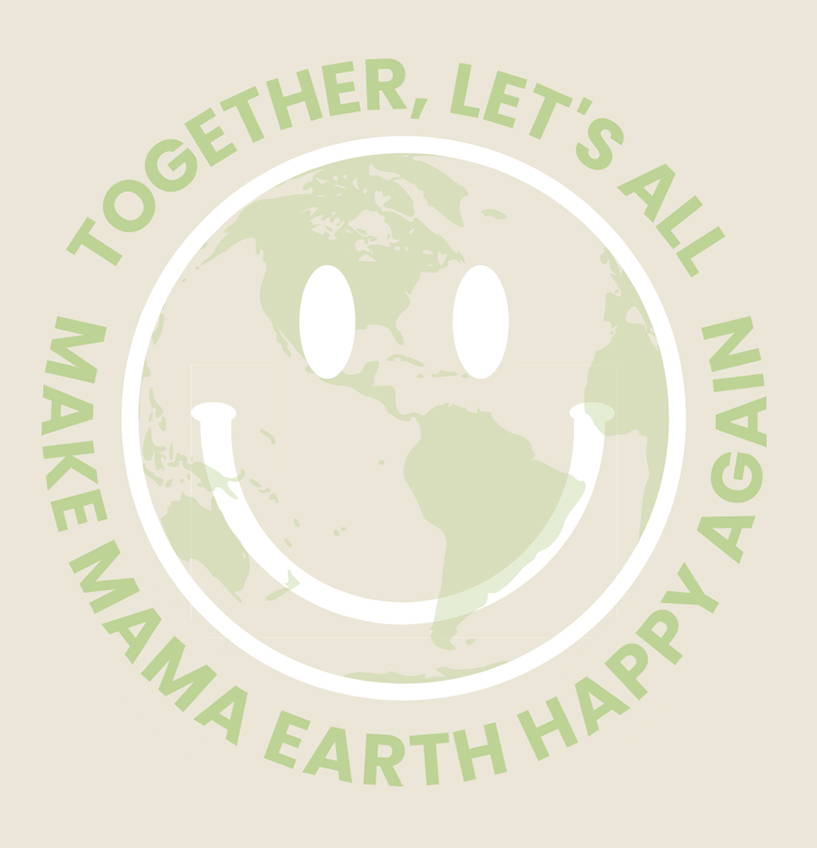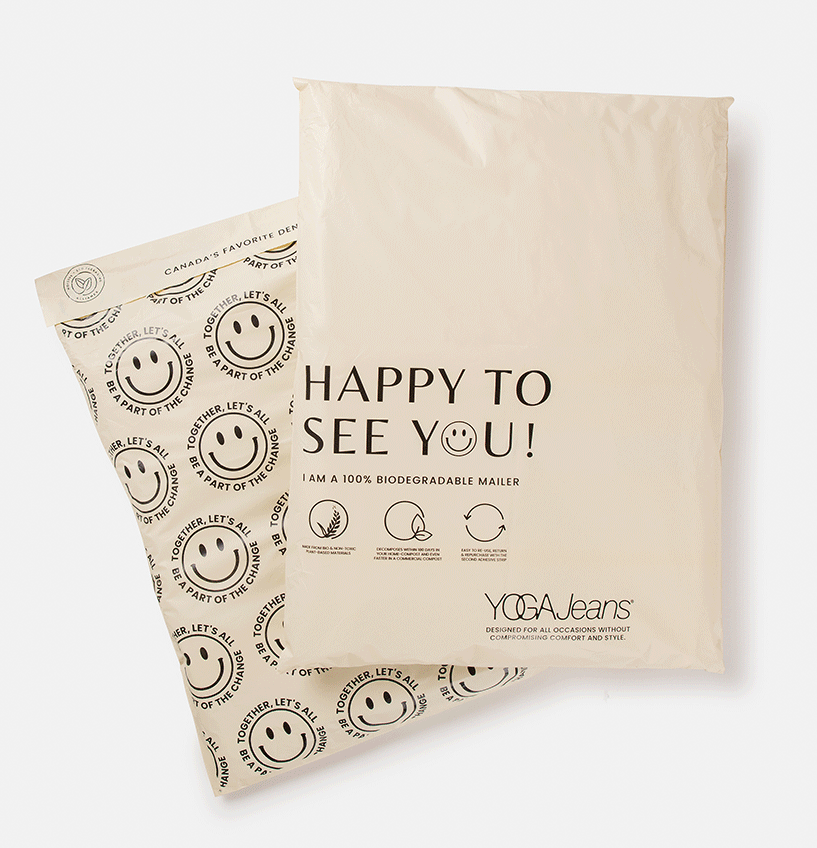 It is made from bio and non-toxic plant-based materials which will break down in a home compost within 180 days and 90 days in a commercial compost.
*For best results, remove any adhesives from your compostable mailer that aren't compostable as this can disrupt the breaking down process. This includes any packaging tape, shipping labels or stickers that are attached to the exterior of the bag.
Proud to be A part of this community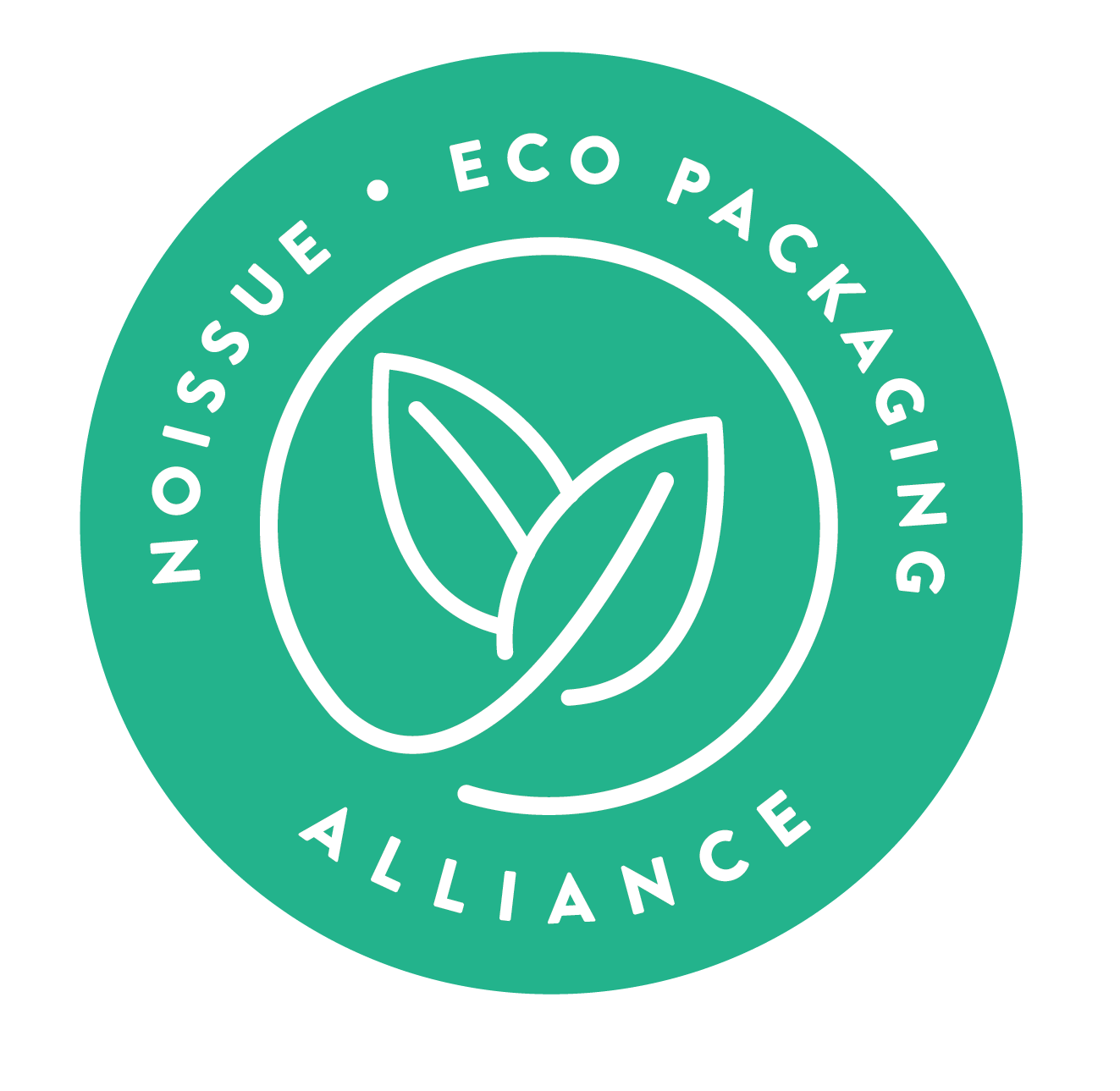 «The Eco-Alliance is a growing community of businesses, makers, and brands who choose to utilize sustainable packaging and are committed to being better together. For every order placed, we plant trees in areas in need of reforestation. Membership within the community acknowledges this commitment and can be shared with customers through our Eco-Alliance badge.» Noissue.com
Donations to Organizations
Despite Yoga Jeans' commitment to responsible production and recycling of excess materials, a small number of jeans will inevitably be unable to be sold (i.e., those with minor imperfections or manufacturing defects). Every year, we gather small batches of these products that we cannot sell but are still in very good condition and donate them to non-profit organizations. Donating unsold goods not only keeps these products out of landfills but also helps support communities and those in need.
Whenever possible, we encourage you to donate your unused items rather than throw them away (as this is a terrific way to help maintain the health of our planet and support your local communities.). Isn't spring the perfect time for a clean-up?
Did you know? Since May 2022, Yoga Jeans has donated a total of 1411 jeans with a value of over $14,000 to organizations focused on supporting the needs of women. In fact, 645 jeans have been donated to the organization Before All Children and 766 jeans to the organization Havre l'Éclaircie. We are committed to continuing our donations for many years to come!

PRODUCTION & TRANSPARENCY

As true denim enthusiasts, we wanted to do more than just design our own denim; We wanted to produce it too! Owned and operated since 2011, we purchased our 52,000 square foot manufacturing facility in St-Come Linière, QC, Canada. As factory owners, we make it a point to get to know all our denim crafters personally.
Beauce Jeans has helped to revive the local production of denim in the Beauceronne region, which was formerly known as the capital of premium jeans in the 1990s. The decades of denim know how and experience from our crafters is infused into the jeans we make.
Producing jeans in our own Canadian factory means that all workers are paid 100% Canadian living wages with social benefits, including, but not limited to, healthcare, paid training, paid sick days, up to 5 weeks of paid vacation per year, 1-year paid maternity/paternity leave with job security and more.
Shop & Learn :

One of our goals this year is to be more transparent.
Don't believe us?
Come see for yourself!
We have created an open-door policy at our factory in Beauce because we believe you should be able to see it for yourself and meet the people making your jeans. If you purchase a pair of Yoga Jean, you are invited to come
to the factory during opening hours and see how the jeans are made firsthand. Please note that because of the current restrictions due to covid-19, some guidelines are in place for everyone's health and safety. We recommend contacting us to get all the necessary information before your visit.



Covid-19 update & production

As soon as COVID-19 hit Canada, founders Eric and Jacob Wazana made the difficult decision to transform their manufacturing facility in order to accommodate the production of protective medical gowns contracted by the government.
As hard as it was to temporarily end the production of Yoga Jeans in Canada, Yoga Jeans is prouder than ever to be able to
support our healthcare heroes
who risk their lives every day to save others. While
YJ Cares continues to provide support
with regards to the COVID-19 crisis, Yoga Jeans has temporarily moved a small part of our production overseas.
We decided to
partner with sustainable factories across the world
. Rest assured,
these factories comply with the same ethical and environmental standards as they would be had they been made in Canada.
This remains a priority for Yoga Jeans as well as the transparency we have towards you, our customers.
For more information visit our page :

When you purchase a pair of Yoga Jeans, you contribute to the local economy but more than that, you also encourage ethical working conditions and show that you care about social responsibility which is one of our top priorities. You make a difference in our industry and together, we are stronger.